A Guide to Shopping Locally Within the CarHub Community
Posted on December 21, 2020
At CarHub, there's nothing that we dislike more than seeing our community in a tough spot. While we have worked hard to serve our community and have built a reputation that allows us to continue to thrive in these unprecedented times, we know that there are newer and smaller businesses that may not be so lucky.
CarHub Cares. We want the small businesses that are the heart and soul of the GTA to make it through the lockdowns, disrupted holiday seasons and tightened wallets of the COVID-19 era. After all, CarHub vehicles allow the proprietors of small businesses to get to work every day, facilitate the movement of the goods that these shops offer and carry patrons to and from these shops, and to their homes.
At CarHub, our community is everything and we love to give back to it in any way that we can. That's why we've compiled a list of small, local businesses to purchase from this holiday season.
Even if a lockdown is in effect in your region, the majority of the shops on our list will offer curbside pickup. You can head over in your CarHub vehicle (maybe in a fresh, new Dodge Grand Caravan??) and save on shipping costs while helping to keep some of the little guys afloat.
For eats, reads and everything in between, here's a rundown on where to shop locally during a lockdown: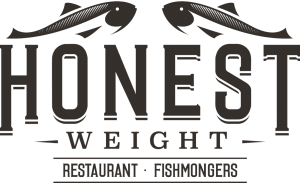 Local Eats
The restaurant industry has been hit particularly hard in 2020. Hop in the car and grab some takeout the next time your hunger pangs hit. It's a win-win! You get some delicious food on your plate and a local business is one step closer to keeping the lights on.
Here are a few examples from a few points in the city that we love:
Lady Marmalade is an east end gem that does a healthy and delectable brunch to start your day off right. Curbside pickup is available at this favourite Leslieville favourite. Maybe take a drive over in your new RAM 1500? Once you're fuelled you can take the RAM out for some more heavy lifting.
A seafood lover's dream in the west end of town, Honest Weight in the Junction area offers a panoply of fishy picks in what makes for an exotic dinner in landlocked Toronto. Honest Weight is offering curbside pickup so whether you're a part of our North York, Caledon communities or beyond, you can make your way to the junction in one of CarHub's excellent Dodge vehicle selections.
For a trip to the Middle East, a drive to Dufferin Ave in a CarHub vehicle option will find you indulging in a brunch that is beyond the norm at Parallel. Parallel is offering curbside takeout, so a short jaunt and quick park will get you eating right with some falafel on your plate.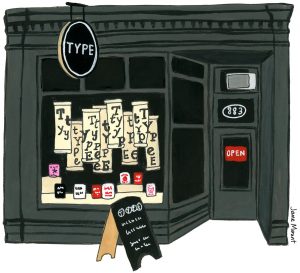 Local Reads
Wintertime is the perfect time for snuggling up in a warm spot with a mug of something hot and a nice novel to whisk you away. Here are a few great options for local bookstores that could use a bit of your love in the new year:
Type Books offers three locations in the GTA, all filled to the brim with crisp editions of classics alongside the hottest bestsellers. All of the Type Books locations offer curbside pickup, so you can roll on over in one of our 2020 Jeep offerings to scoop your reads.
BMV Books may have the look of a big box store but this indie book peddler remains a local favourite for its huge selection and unwavering dedication to offering the lowest price possible in tomes that a brick-and-mortar store can muster. Curbside delivery is available, you could cruise on down to the Bloor Street BMV with some muscle under the hood in your 2020 Dodge Challenger.
Balfour Books is a Little Italy mainstay. It has the quaint appeal of a grandmother's attic and that musty aroma that comes from the time-worn and weathered pages of passed-down books from yesteryear. You could roll down to Little Italy in a new Chrysler Pacifica and maybe pick up a plate of pasta from the Cafe Diplomatico on your way.
Local Treats
Maybe desserts are more your scene? City-wide it's a short drive to sugar-induced satisfaction, so here's a quick list of spots that are serving up the sweet treats to make your candy-coated dreams come true:
Coco Chocolates in the Baby Point area offer up organic bites from biscotti to chocolate-covered sponge toffee, perfect for a middle console stash to be dipped into mid-commute or on a highway ride.
More of an ice cream type of indulger? RuRu Baked offers some of the most innovative and interesting ice cream flavours going and it's a wholly independent and locally owned venture. You'll have to order this one online and pick it up in your CarHub-purchased vehicle in Little Italy. You likely won't make it home before dipping your spoon into a RuRu Baked gallon of goodness!
Maybe pastries are more of your scene. No worries, we've got you covered! The Japanese-style donuts at Isabella's Mochi Donut Boutique. This ain't your Tim Horton's style donut. No one's knocking Tim's but for a donut that's a little outside of the box, Isabella's is a great choice. A jaunt over in your 2020 Jeep will have you munching on some mochi for the whole ride home.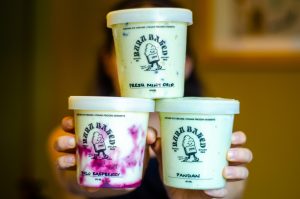 More Local Finds
Here is an online database of Canadian-owned restaurants that will give you the lowdown on how to do some good while getting the goods on your plate. This one may require a bit more of a drive if you're Toronto-based but if you're in a fresh CarHub ride, what worries could you have about a long journey? That would be most of the fun!
For a few more restaurant options, check out this Toronto-specific guide to locally-owned and operated eateries.
Here's a list of local gift ideas to squeeze in some last-minute holiday shopping for your loved ones!
Here's great a guide about all things local that will allow you to put your money into the pockets of some worthy small business owners.
There you have it! When you're behind the wheel of a great CarHub vehicle, the city is your oyster. Hop in and take advantage of some of the amazing food and culture that the GTA has to offer. Who says the lockdown should be a lockdown on fun?
So get out there and show your city some love!