Reasons to Consider Buying Pre-Owned
Posted on December 29, 2020
The CarHub lots at North York and Caledon are positively bursting with options for fantastic new vehicle options.
Members of the CarHub community know that a 2021 Dodge, RAM, Chrysler or Jeep vehicle would be a sure bet to find on the CarHub lot. It's also a safe bet that a friendly Product Advisor at either of the CarHub stores is standing by to guide you through the buyer's journey to get you driving home in one of those spiffy new beauts today.
But what about the CarHub pre-owned offerings? Any car aficionado will tell you that pre-owned is nothing to scoff at. In fact, depending on your circumstances, needs and driving goals, used could be the best choice to get you on the road today.
So let's dig in to some of the reasons that you should get revving in a pre-loved gem.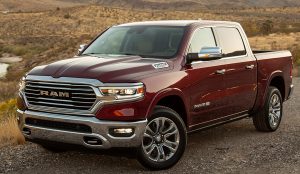 The COVID Itch
How many of us spent the hard lockdown months dreaming of a getaway?
Whether it was a vacation to an exotic locale or a visit to one of Canada's beautiful parks, visions to pre-pandemic freedom abounded.
Many people in the GTA found themselves at a distinct disadvantage, however. They may have chosen (or gotten used to) a car-free existence while relying on the city's walkability and transit system but suddenly, they longed for the keys to the highway.
This unexpected lifestyle shift for many of these car-converts meant that many of the people who we greeted at our CarHub stores in 2020 were freeing up resources to get into a pre-loved vehicle.
Luckily, our Product Advisors are trained to match a vehicle to your needs, so whatever your financial ability, we will work for a solution to get you into a CarHub vehicle today.
Pre-Owned Power
The notion abounds that used means that a vehicle's best days are behind it. Gone are the days when 'used' automatically meant 'lemon', however.
Over the past three decades, overall vehicle quality has improved so much so that any such stigma is wildly out of touch. J.D. Power's annual dependability studies have consistently pointed to vehicles that are more reliable, resilient and durable on a long-term basis.
So, if you're still holding on to any pre-owned doubts, cast them aside!
Travel Smart
Planes may be grounded but you can still fly down the road! If you were considering purchasing a pre-owned vehicle before the pandemic, this turn of events could be the perfect catalyst to bringing that dream to fruition.
Our province-wide lockdown is a tough time for everyone; one that we all have to get through together. Just consider how antsy you're going to be to get moving as soon as this thing is lifted.
Canada offers a stunning array of natural attractions to visit once the lockdown allows for it. Better to have the means in place to hit the road when the time is right!
And you're in luck: as a designated essential service, CarHub will remain open at both our North York and Caledon locations throughout the lockdown. So you can book an appointment to make sure that you've got your wheels secured for your next adventure.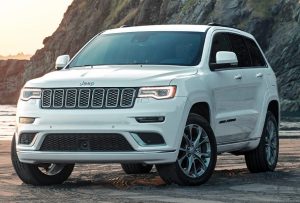 Truck, SUV or Sedan?
With international travel a no-go, many households have chosen instead to invest in summer toys such as boats and camping trailers. This trend has caused truck and SUV sales to skyrocket at our stores.
It makes sense: you need to have the hauling capacity if you want to get the job done right. Who wouldn't want to be hauling the camper in a Jeep or RAM if they could be?
Maybe you're a little more in need of some added storage space within your trailer hauler? In that case, have you read our article about the Dodge Grand Caravan for towing yet?
With the trends pointing toward continued hot demand for SUVs and trucks in 2021, don't discount the sedan as an option for your first pre-loved escape pod as we ease into the new year.
Once again, you've come to the right place! We have a wide range of gently used passenger cars available at both of our stores for your perusing pleasure.
Book an Appointment!
Are you dreaming of making some automotive memories in 2021 but feeling a little daunted by a new car ticket price?
Never fear! At CarHub, we give equal attention to new and used vehicles.
We have a wide range of fantastic finds that have been pre-loved on the North York and Caledon lots. So if you're curious about what you would look like in a new, used car in 2021, book an appointment, come on down and say hello.