Trim Lines Explained
Posted on December 30, 2020
In the automotive industry, we have a tendency to use a lot of jargon. It's natural and normal. We're passionate about cars and we can go deep on them. If you want to see a member of the CarHub team's face light up, just strike up a convo about cars. Be it model, year, class or style, the CarHub community truly cares about vehicles.
Of course, we recognize that some people don't want to spend their time talking about cars as much as they want to spend their time driving them. To a lot of people, the car is a means to an end, a tool to take from point A to point B. There's certainly nothing wrong with that! At CarHub our aim is to offer solutions to whatever your car needs may be and we recognize that may change from one person to the next.
So, if you happen to be the type of person who doesn't keep up with the latest automotive trends, not to worry, we've got you covered!
First up in what will likely be a running series of clarification of terms that we take for granted: trim.
If you've researched car options in the past, you've probably come across the word 'trim'. If you haven't, this term may be a little unclear. Never fear, we're about to break it down for you!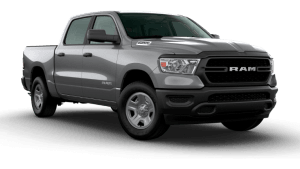 What is Trim?
Despite the nebulous name, trim is actually very simple: it's the version of the model of the vehicle in general. Every model of every vehicle has various versions. Trim begins at a base model and ascends in steps to the top tier. Each level of trim offers new features and equipment (and steps up a notch in price).
Trim levels can range from interior changes, such as upgrades to the upholstery, to performance and infotainment features. Trim is all about the bells and whistles - how many do you need to make your driving experience complete? For some people the answer is none, for some it's quite the opposite. Beauty is in the eye of the beholder and it's great to have options - there's no right way to craft the perfect vehicle for you!
Speaking of options…
Opting for Options
It's easy to confuse trim for options. While they seem very similar, they are not the same thing. Trim classes can change without options changing. Options are features that don't come standard with the vehicle despite trim level. For instance, option items can be anything from an added sunroof to a little more kick under the hood.
Options are items that are added to your vehicle configuration after you've chosen your trim level. You should be able to trick out your new ride to your heart's content but there may be limitations due to availability of the particular option that you have in mind.
Often, an option that isn't readily available will just cause a bit of a wait for you -up to you if you feel like riding it out while your option is made available! You can check in with your CarHub Product Advisor to get a rundown on the full list of options that your vehicle choice has available.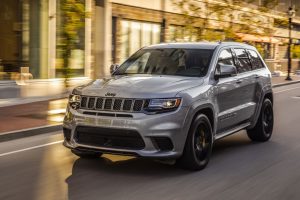 How Many Trim Levels are There?
Trim level amounts will vary from model to model but in most cases, you can bet on four or five trim levels.
The base-level trim will be your stripped down hauling machine - the bare bones workhorse that ain't all that pretty to look at but gets the job done just the same. The higher the go, the more gussied up your vehicle gets.
By the top-tier you've got a head turner on your hands. Are you willing to fork over the dough for the top tier trim though? If the answer is yes, more power to you, you'll be riding in style!
Every car manufacturer has its own system for naming its trim levels. You'll have to do a bit of research to understand where a trim name lands a vehicle in the trim line. For instance, the Dodge Grand Caravan is offered in a scale of trim levels: the CVP, SXT, SXT Premium Plus, Crew, Crew Plus and GT.
Which level of trim in the 2020 Dodge Grand Caravan is right for you? You'll have to dig into the trim level info to find out! A CarHub Product Advisor would be more than happy to run you through the nitty gritty details to help you to decide.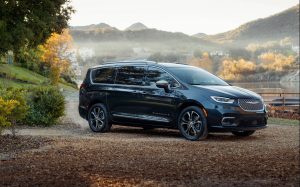 Package Picker
Trim levels are simple stuff, we swear! There is one more distinction to be aware of when making trim-related decisions, however. Package comes into play.
Think of a package as a bundle of functional or cosmetic options. Packages are usually crafted based on a general theme. For example, a premium package will double down on the luxury. You're going to get upgraded seating, and upgraded stereo system, upgraded you-name-it. Your specs will leave little to be desired.
A technology package may look a little different. It would focus mainly on your vehicle's infotainment system, including a larger touchscreen display and an upgraded navigation system.
Other packages themes could include, appearance package, performance package, tow package, handling package and navigation package, to name a few. Understanding your needs as a driver is the first step toward choosing the package that's right for you.
How does this differ from options? It's in the bundling. Again, package choices may vary as availability demands. Your CarHub Product Advisor would be able to guide you in your package picking journey!
There you have it! Choosing the right trim level for your new vehicle shouldn't be a daunting task. You have a lot on your plate and we know that what you're looking for when you walk into the North York or Caledon CarHub locations are solutions. That's why we're here to help.
You're best bet for finding the trim level, package and options that together create the perfect drive for you in the new year is a chat with one of our friendly and knowledgeable Product Advisors.
So book an appointment today at either of our CarHub locations: North York or Caledon to discuss how we can help you drive off in a car that's perfectly tailored to your needs.