5 Ways to Improve Your Mental Health with a Long Drive
Posted on December 17, 2020
2020 has been a unique year, to say the least! 2021 is bound to have its fair share of surprises as well so it's best to have a game plan in place for doing away with a negative headspace.
There are two things that are almost universally known about the era of COVID-19: The pandemic has affected each and every one of us and no one has been immune to the stress that it has caused. Not surprisingly, Canadians have experienced an uptick of stress throughout the pandemic.
At Carhub, we work to provide solutions to your challenges. As per usual, our solution is a great, new car with you behind the wheel!
We could spend all day listing off the ways that you'll love taking a spin in one of our great vehicles but in the meantime, here are five reasons that a long drive is good for your mental health.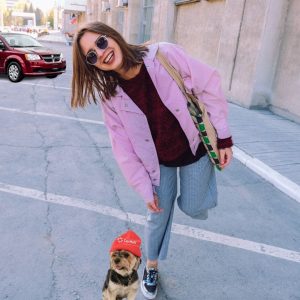 1. Find Your Safe Space
Even before the pandemic, our workaday lives could start to feel like a grind. A change of scenery can do wonders for helping you to see the world in a new light. And what better way to see the world in a new light than to feel the freedom of an open road with the hum of the engine sounding in your ears?
In the COVID-19 era, we have more need than ever to get out of our little bubble and explore —in a safe and distanced way, of course. So many of our typical extracurricular activities have bitten the dust in 2020 that it's sometimes difficult to grapple with. Gone are the days of meeting friends at the bar after work, hitting the gym or joining a sports team. For the time being, at least, we need to do what we can to keep ourselves positive and mentally refreshed without the normal sort of social stimulation that we crave.
What could be more COVID-safe and socially distanced than a nice jaunt in the car? The world is just a blur in the mirrors, you own the road and, best of all, there's no need for a mask in your little fortress of solitude aka your car.
Consider the Jeep Compass Trailhawk to practice virus safety in style!
2. Get a Change of Scenery
We live in a big, beautiful country! Canada has over one million kilometres of roads to explore and some of the most beautiful national parks in the world. The positive effects of reconnecting to nature cannot be underestimated.
A change in the landscape can bring about a great change in your perspective. It gives you a chance to get outside of your circumstances and reflect.
You may find yourself coming to conclusions that are a great benefit to your mental health. You may feel stress dissolve and the more clear your head is, the more time you have for fostering the things that make life better. Like the maintenance of healthy relationships, the ability to problem solve and the management of unhealthy emotions.
The truth is, it gets easy to stay in one spot. Do yourself a favour and get out into the world! Here are some great examples of fun road trip spots that will do wonders to boost your happiness and health and don't forget to check out our picks for the best road trip cars!
For the ultimate functionality for your little jaunt, consider the Ram 1500 Classic!
3. Find Your Creativity
Have you ever had one of those experiences where you just sort of zoned out behind the wheel and let your mind wander? For the majority of drivers, the answer is yes.
Don't worry, zoning out can be a good thing! While it may seem like you've taken a break from reality, your mind is doing somersaults in the background.
Research shows that the act of driving allows for the free flow of ideas. The concentration needed to drive long distances can positively direct and structure the creative spark.
So go ahead, get in the car and give yourself the freedom to create something new!
Is the best bet to get into a creative headspace in your car the 2021 Chrysler Pacifica? It could be!
4. Find Some Control
We live in a time of incredible access to information. But sometimes, the tsunami of information that we are bombarded with daily gets to be a bit much. Do you ever just crave an opportunity to block it out?
When the world seems just way too topsy-turvy to make sense of, sometimes you need to do what you can to regain your power.
It's easy to forget but when you're behind the wheel of a car you're harnessing a massive amount of power. Every twist and turn in the road that you maneuver is a testament to your ability to control your world.
Some aspects of life will always remain slightly out of your control. Why not find your freedom by regaining what you deserve?
For a smooth, reliable and great looking vehicle that will let you own the road, a pre-loved gem could be just the ticket!
5. Space to Reflect
We spend so much time thinking about the problems of the past, present and future. But how much time do we take to really disconnect?
Mindfulness is the practice of stepping away from distractions and really existing in the moment. It's easy to neglect where we are right now to spend time on where we want to be in our lives. The practice of mindfulness is the act of pushing the noise aside to focus on wha
t we are doing in the moment so that we can focus our energy on how we feel and reflect on the thoughts that arise.
The pandemic has forced most of us into smaller worlds than we were used to. Whether we live alone or with others, our ability to find a safe space to take time for ourselves has become increasingly difficult in these unpredictable times.
What better place to find the calming space that you need than in your car?
So, hit the road and allow yourself some guilt-free time to be curious about your surroundings, give attention to how you feel and accept the moment that you're in.
What better place to carve some me-time than in a Dodge Grand Caravan?
Carhub cares. We want you to find the joy that you need in this unprecedented time. We are ready and able to assist in all of your automotive needs, from purchase and financing to service and repairs.
We take mental health very seriously. CarHub has made the decision to allot the entirety of our 2020 Holiday Donation to a worthy mental health service organization, Distress Centres of Greater Toronto. You can learn more about our $10,000 holiday donation in an interview that we conducted with Robert Ridge, Executive Director of Distress Centres of Greater Toronto.
If you are in need, here is a list of resources that can help.