Dodge Reveals at the 2016 Woodward Dream Cruise
Posted on March 12, 2020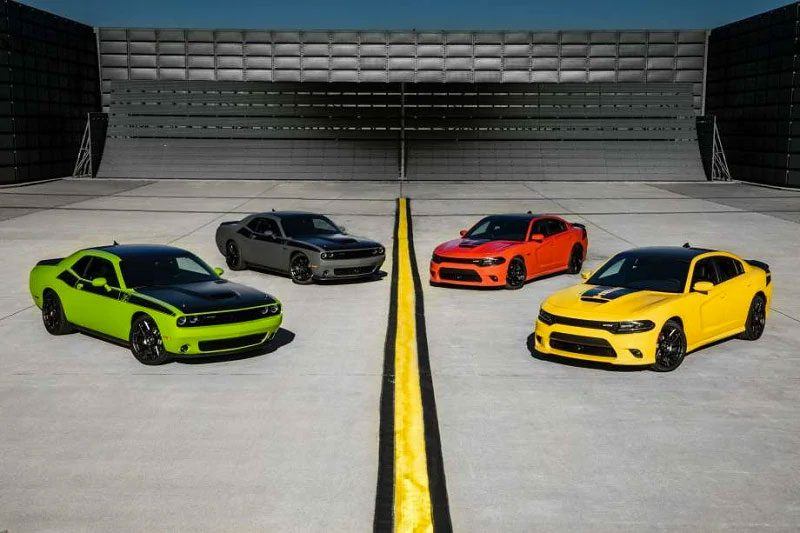 As far as we are concerned, you always have fun when you drive a Dodge from Caledon Chrysler. Of course, we are a bit biased, but still, cars like the 2017 Dodge Charger Daytona and the 2017 Dodge Challenger T/A are a complete blast to drive. Now just imagine being introduced to these powerhouses and getting to celebrate classic culture in one action-packed daylong celebration. Car enthusiasts from around the world all gathered in Detroit on August 20 for the 2016 Annual Woodward Dream Cruise. Unlike other festivals, you didn't need to buy a ticket, all you had to do was camp somewhere along Woodward Avenue to check out all the action. This year, the crowds we able to experience tons of muscle cars and even custom made cars from the fevered minds of the biggest car hobbyists you can find. For us at Caledon Chrysler, the big highlight of this year's Woodward Dream Cruise had to be the introduction of the 2017 Dodge Charger Daytona and the 2017 Dodge Challenger T/A. For those of you who missed the exciting reveal of Dodge Challenger And Dodge Charger, we thought it would be informative to run through what you missed.
The 2017 Dodge Challenger T/A
According to the historians at Dodge, this legendary muscle car started out as a small-run racing car in 1970. From its humble (but loud!) beginnings, the Dodge Challenger T/A grew into one of the most popular muscle cars of all-time. The 2017 Dodge Challenger T/A builds on this tradition with three trim-levels, the T/A, T/A Plus, and the T/A 392. No matter which you choose, you are getting one of the coolest looking cars of all-time. From the stylish hood with a new center-mounted scoop to the satin black roof, trunk lid, rear wing, and stripes, once you see the 2017 Dodge Challenger T/A it will hard to forget. When you look under the hood, you'll find either a 5.7-liter HEMI V8 that produces 375 horsepower and 410 lb.-ft. of torque or a 6.4-liter HEMI V8 that puts out 485 horsepower and 475 lb.-ft. of torque. On top of all the looks and performance, the 2017 Dodge Challenger T/A will be packed with available features like Brembo six-piston front and four-piston rear brakes, Uconnect 8.4 system with Apple CarPlay and Android Auto smartphone integrations, and Dodge Performance leather-wrapped steering wheel with power tilt-and-telescoping column.<
The 2017 Dodge Charger Daytona
The 2017 Dodge Charger Daytona has a few things in common with the 2017 Dodge Challenger T/A including the 5.7-liter and the 6.4-liter HEMI V8 engine. Some of the differences including a MOPAR cold-air induction system that features a conical air filter and an electronically controlled, 2.75-inch active exhaust system as well as the included Super Track Pak that features a performance-tuned suspension, performance brake linings, and three-mode ESC calibration with Goodyear Eagle F1 tires. With a maximum speed up to 150 mph and the 0-60 time down to 4.8 seconds, you'll have a hard time following the speed limit (but please do!)
Like 2017 Dodge Challenger T/A, the 2017 Dodge Charger Daytona is packed with luxury and cuts a dashing figure. A gloss black steering wheel matches the rest of the interior including the heated and ventilated Nappa leather performance seats. You'll also be dazzled by the one-piece satin black hood graphics and performance spoiler, which go great with the Hyper Black II counterfeit-aluminum Mopar wheels and grill.
To learn more about both of these outstanding new Dodge muscle cars and the rest of the highlights from the 2016 Woodward Dream Cruise, please contact the experts at Caledon Chrysler today.