The 2020 Dodge Grand Caravan: A Rundown
Posted on December 21, 2020
So many fantastic Dodge Grand Caravans, not enough time! At CarHub, we know that when the time comes to swap your version of Canada's number one minivan for a newer model there are tough decisions to be made. With so many great options available in the trim packages of the 2020 Dodge Grand Caravan, a bit of research may be called for.
After all, even though all of the 2020 Dodge Grand Caravans are great vehicles, you should be sure that the one that you pick is the best fit for you, your family and your driving goals for the new year.
Not all 2020 Dodge Grand Caravans are made equally! Variety is the spice of life though and each of the 2020 Dodge Grand Caravan trim packages that CarHub offers are wonderful in their own way.
Let's dive into a rundown of a few of the great 2020 Dodge Grand Caravan options that CarHub has to offer!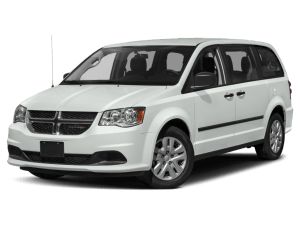 Dodge Grand Caravan GT
If we're talking about the Dodge Caravan GT, we're talking exceptional design and efficiency at a value-focused price point. The 2020 Dodge Caravan GT is a steady workhorse of a minivan that gives you all of the specs to make sure that there's still a healthy dash of fun in the mix when you're taking it for a spin.
The 2020 Dodge Caravan GT sports all of the features that we've come to know and love from this iconic minivan. Features such as cruise control, Stow N' Go compartments that allow the seats to fold into storage bins in the van floor, remote USB ports for your passengers to get a charge while they ride in style and android audio to have your phone controls synced to your dash while you drive.
Dodge Grand Caravan SXT
Kicking things up a notch with the Dodge Caravan SXT, we still get the powerful V6 engine that the 2020 Dodge Grand Caravan is known for. This model will let you step into luxury with power sliding doors and a power liftgate though.
Storage remains a hot selling point in the Dodge Caravan SXT. Stow N' Go seats are still your best friend in this model. Add some satellite radio into the mix for those cruisin' tunes and you're ready to hit the road.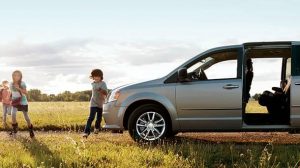 Dodge Grand Carvan SE Plus
Let's keep it rolling along with the 2020 Dodge Caravan SE. This model offers second-row bucket seats to give your passengers a little elbow room and a cubby bin overhead console.
You'll get power windows, 60/40 split folding seats and dual-zone manual temperature control and air filtering to ensure that everyone in the vehicle is basking in the most comfortable climate possible while you're on the road.
Dodge Grand Caravan Canada Value Package
The name of the game when it comes to the 2020 Dodge Grand Caravan Canada Value Package is, you guessed it, value!
This is the version of the Caravan that you're going to want to get your hands on if you're streamlining the budget but still in the market for a best-in-class family hauler that will take care of all of your needs without breaking the bank.
You're going to get the same 6-speed automatic transmission and powerful V6 engine in this base model as the Caravan family's flashier options, just a few less bells and whistles along the way.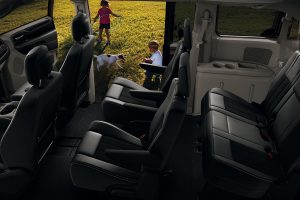 Dodge Grand Caravan Premium Plus
Hop into the driver's seat of a Dodge Caravan Premium Plus and you hop straight into a value offer that's tough to beat. Features include the Caravan standards of storage galore facilitated by the Stow N' Go seats which fold into the floor of the vehicle to give you the space to load up for any type of trip you've got on the agenda.
You'll also get the six speed, automatic transmission with the V6 Pentastar engine that makes the Caravans purr. A leather-wrapped shift knob, Easy-Clean floor mats and a leather-wrapped steering wheel with embedded audio and cruise controls to round out your driving experience in a way that not many vans can attempt to rival.
Dodge Grand Caravan Crew
Ah, another classic! The 2020 Dodge Caravan Crew will get you into the versatile 2nd and 3rd row Stow N' Go seating that's the Caravan mainstay. You'll also get heated front seats, leather-faced seats with perforated inserts, power driver and front passenger seats and 60/40 split-folding seats with tailgate seating. Your passengers will be the proud owners of a one-way ticket to comfort town with seating options like these!
If climate control is more the name of their game, they also have the option for 3rd-row quarter vented windows and tri-zone air conditioning to get a cool breeze running through the interior of this beauty of a minivan.
Up front, you'll be running the show with your hands on a leather-wrapped steering wheel and your tunes blasting out of the van's media centre with its 115-volt auxiliary power outlet and radio 430 multimedia centre with 6.5-inch touchscreen. Toss in a SiriusXM satellite radio one-year subscription and you're laughing.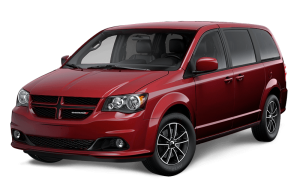 CarHub's 2020 Dodge Grand Caravan event is on now! Get yourself a gander at all of the great models of 2020 Dodge Grand Caravans that we have available at our North York and Caledon locations.
Don't forget to book an appointment with one of our friendly product advisors to come in for a test drive today!